Follower Of Raffaello Sanzio Da Urbino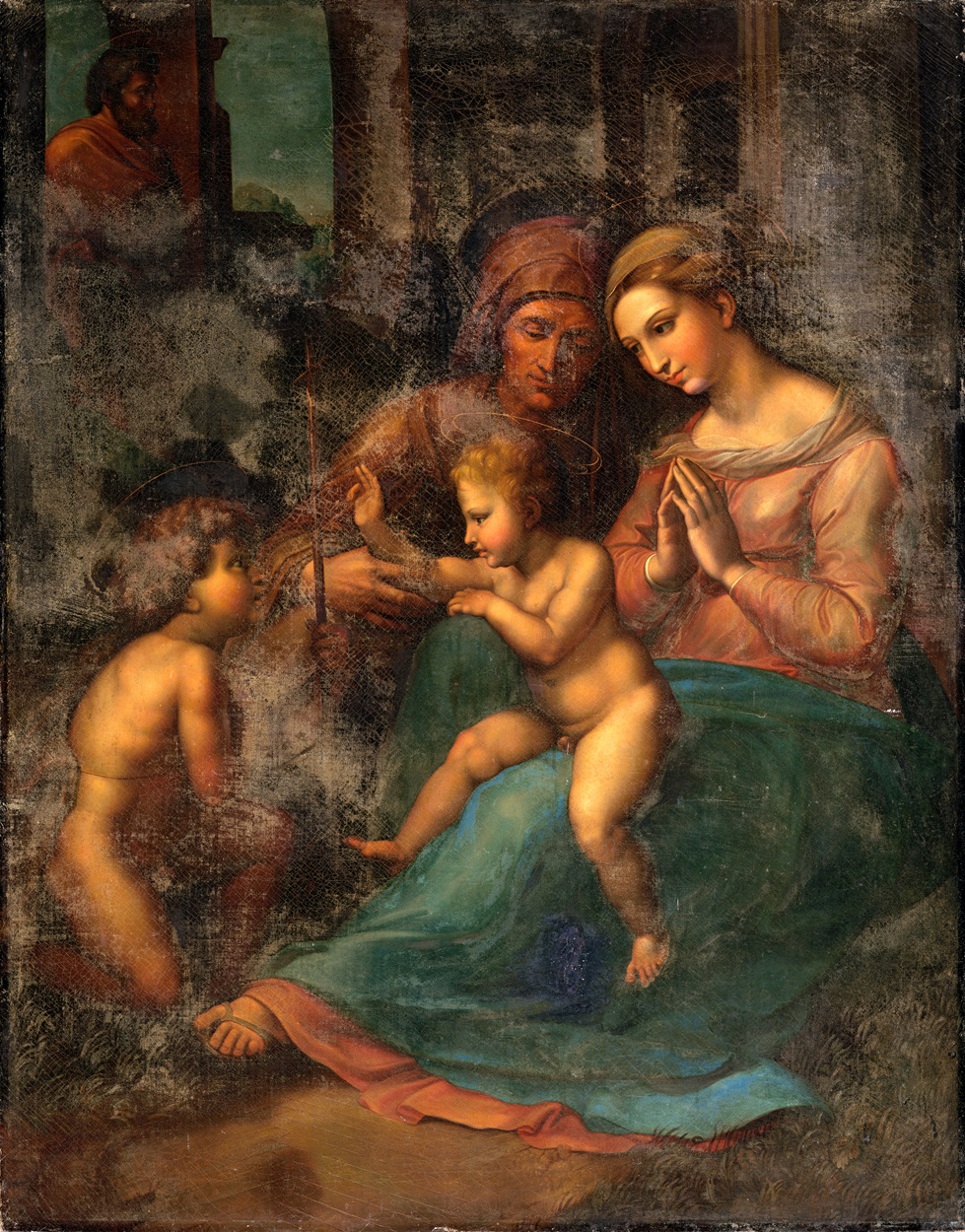 1483-1520
Madonna Del Divino Amore
Oil on canvas
44" x 56" | 110x140 cm
He was born in Urbino Italy in March 28,1483 or April 6, 1483 and died April 6,1520 ( aged 37 years old) In Rome Italy. Rafael was enormously productive, running an unusually large workshop and, despite his death at 37, leaving a large body of work. Many of his works are found in the Vatican Palace, where the frescoed Raphael Rooms were the central, and the largest, work of his career, and in the spanish court The best known work is The School of Athens in the Vatican Stanza della Signatura.