Jacapo Amigioni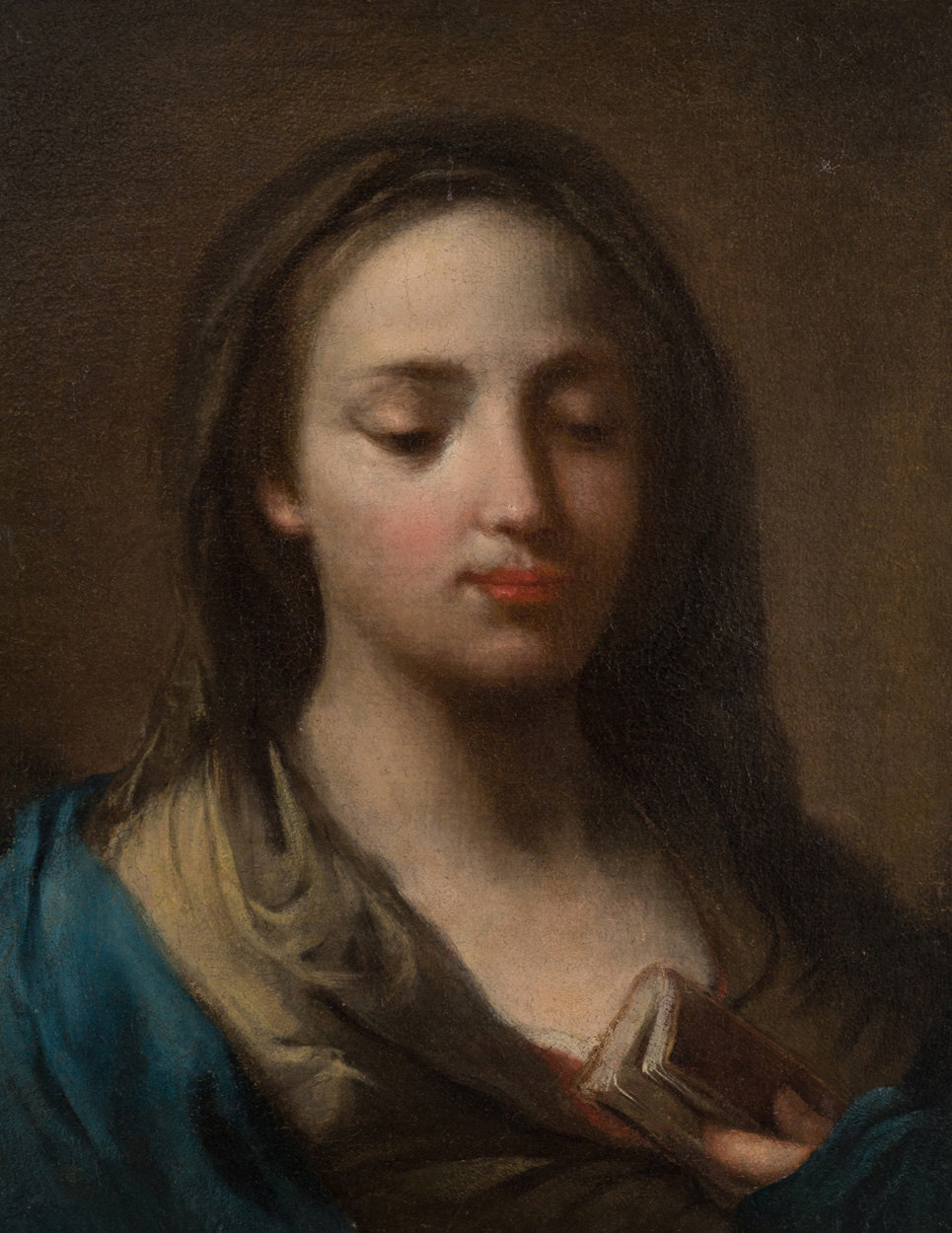 1682-1752
Portrait of The Virgin
Circa 1600
Oil on canvas
14" x 18" | 35x45 cm
He was born in Naples or Venice around the 1682 - 1752. Amigoni initially painted both mythological and religious scenes. Starting in 1717, he is documented as working in Bavaria in the castle of Nymphenburg(1719) and in the castle of Schleisshem(1725–1729). He returned to Venice in 1726. His Arraignment of work in Paris hangs in the Villa Pisani. From 1730 to 1739 he worked in England , in Pown House, Moor Park Wolterton Hall and in the Theatre of Covent Garden. From there, he helped convince Canaletto to travel to England by telling him of the ample patronage available. Among his pupils were Charles Josepth Flipart, Michelangelo Morlaiter, Pietro Antonio Novelli, Joseph Wagner.