Govaert Flink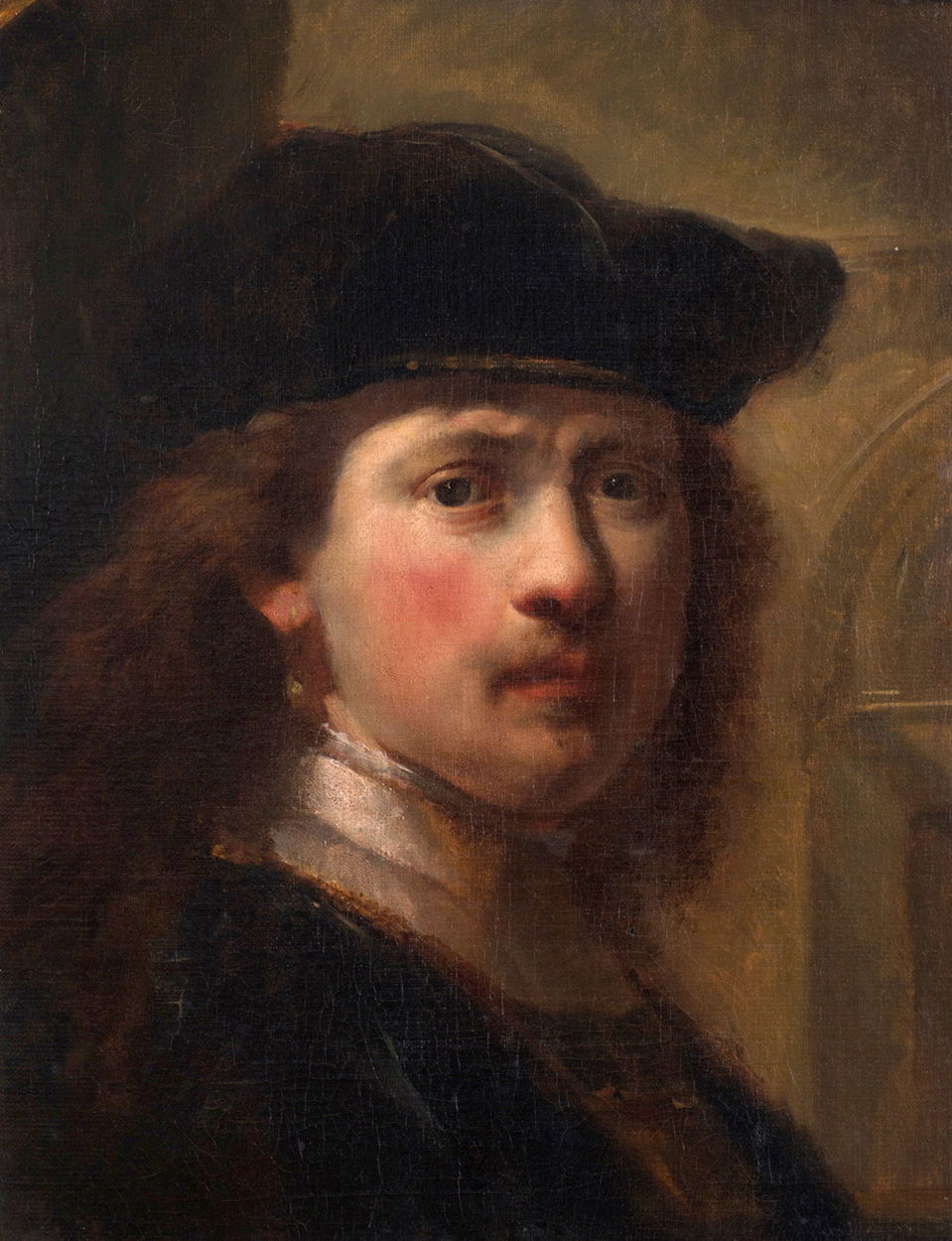 January 25, 1615 - February 2, 1660
Portrait of Rembrandt van Rijn
Oil on canvas
15" x 19" | 37,5 x 47,5 cm
Provenance: From Sedelmeyer Gallery, Paris 1911 and the Collection of E Both, Basel Switserland. Note: Recorded in Christopher Wright's Rembrandt Self Portraits 1982, page 24, fig. 5, page 25. This work derives from the Rembrandt Self Portraits of 1637, on panel in the possession of the Louvre, Paris. In a smaller simplified close-up version with changes in some details while retaining the architectural background. Govaert F born at Klive, capital of Cleves, Was a Dutch Golden Age Painter. Flinck was joined by Jacob Backer, and the companionship of a youth determined like himself to be an artist only confirmed his passion for painting. Amongst the neighbours of Jacobszon at Leeuwarden were the sons and relations of Rombertus van Uylenburg, whose daughter Saskia married Rembrandt van Rijn in 1634. Other members of the same family lived at Amsterdam, cultivating the arts either professionally or as amateurs. The pupils of Lambert probably gained some knowledge of Rembrandt by intercourse with the Ulenburgs. Certainly Joachim von Sandart, who visited Holland in 1637, found Flinck acknowledged as one of Rembrandt's best pupils.