Copy Of Gerrit Dou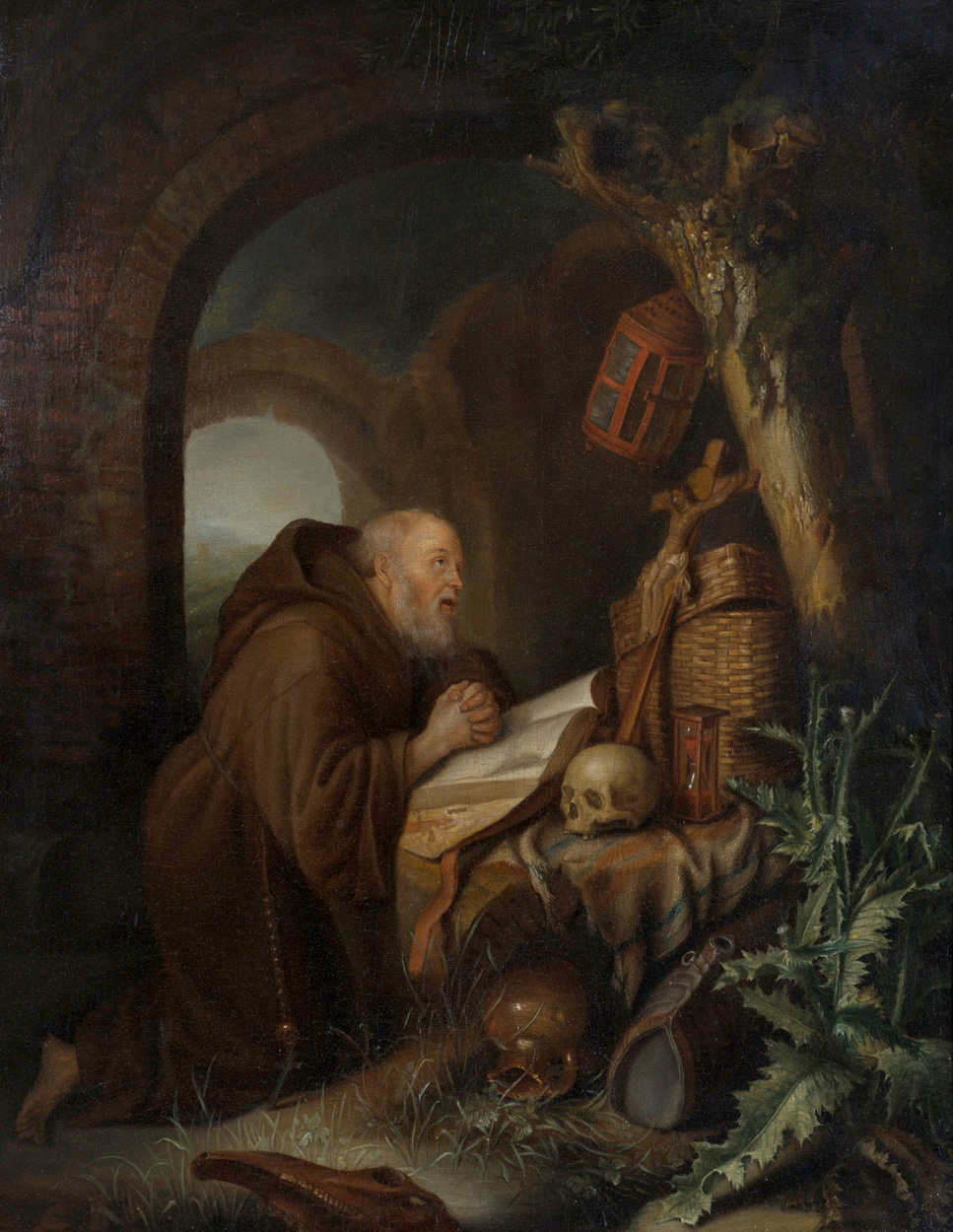 April 7, 1613 - February 1675
The Hermit 1670
Oil on panel
17" x 13"
Note: Despite an earlier attribution to Dou, this is by a follower and judging from the panel and paint surface was painted in the 18Th or early 19Th century. Signed and dated on book strap center, G. Dou. Provenance: National Gallery of Art, Washington. Bibliography: J. Smith 1829, No. III; Martin 1913. 6; Baer 1990. no. 121; Wheelock 1995. 57-60; Baer 1995. 25 and Fig.2.
Guerrit Dou was born in Leiden, was a Golden Age Painter. In February 1628, at the age of fourteen, his father sent him to study painting in the studio of Rembrandt (then aged about 21) who lived nearby. From Rembrandt, with whom he remained for about three years, he acquired his skill in colouring and in the more subtle effects of chiaroscuro, and his master's style is reflected in several of his earlier pictures, notably a self-portrait . At a comparatively early point in his career, however, he developed a distinctive manner of his own which diverged considerably from Rembrandt's, cultivating a minute and elaborate style of treatment. He is said to have spent five days in painting a hand, and his work was so fine that he found it necessary to manufacture his own brushes. Queen Christina of Sweden owned eleven paintings by Dou, and Cosimo III de' Medici visited his house, where he may have bought at least one of the works now in the Uffizi.