Philips Koninck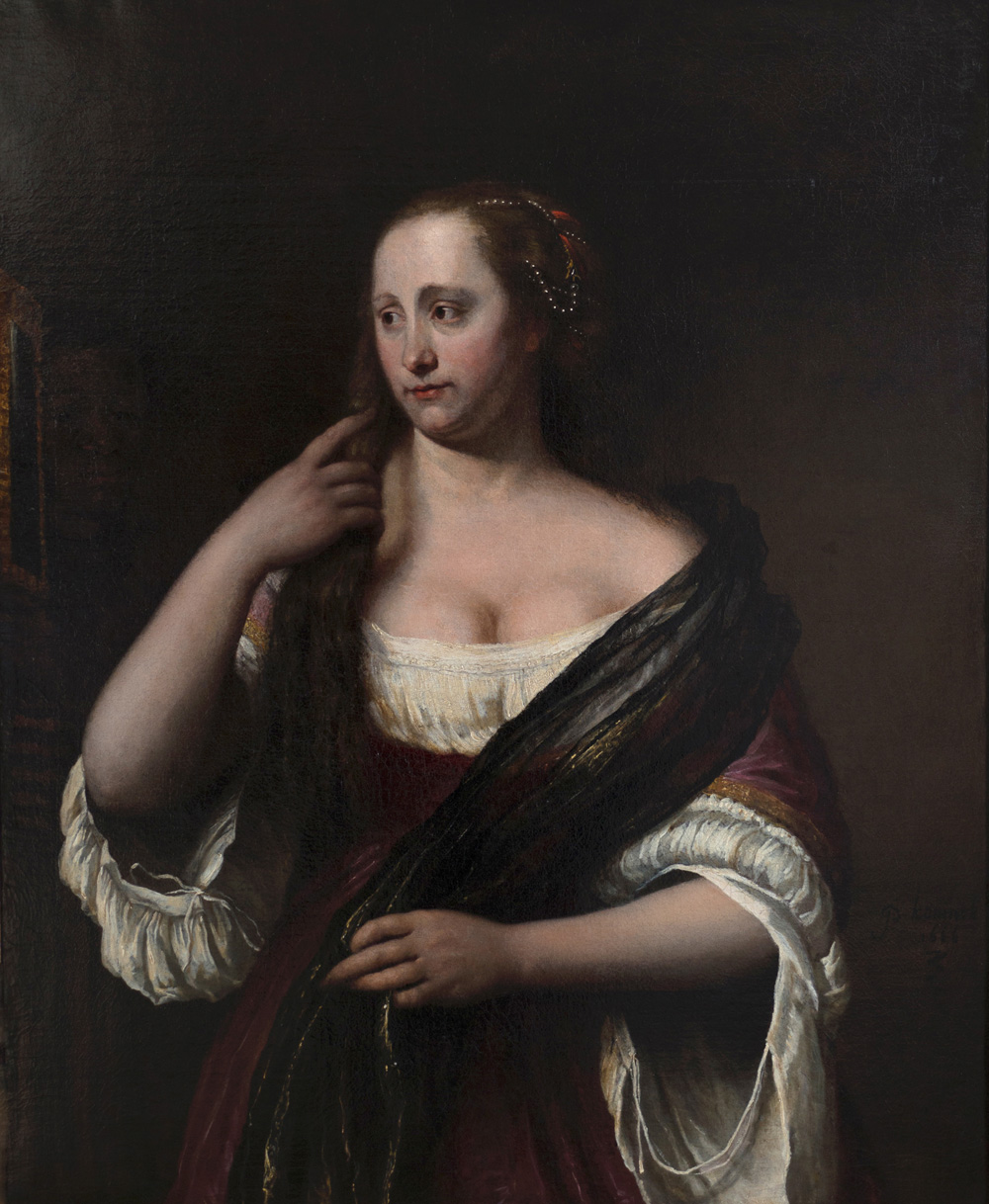 1619-1668
A Lady at Her Toilet
1666
Oil on canvas
39" x 32" | 97,5x80 cm
Signed and dated 1666. Recorded in Horst Gerson's Philips Koninck. Werksverzeichnis 1937, page 127, No 231. Recorded by Professor Dr Werner Sumowski. Gemalde der Rembrandt-Schuler, Volume III, page 1538, No 1005. De Koninck was born and died in Amsterdam. Little is known of his history except that he was said to be a pupil of Rembrandt, whose influence is to be seen in much of his work. He painted chiefly broad, sunny landscapes, full of space, light and atmosphere; they are seen from a high perspective, allowing a prominent view of the sky. Portraits by him, somewhat in the manner of Rembrandt, there are examples of these in the galleries at Copenhagen and Oslo.