Rembrandt Harmenszoon Van Rijn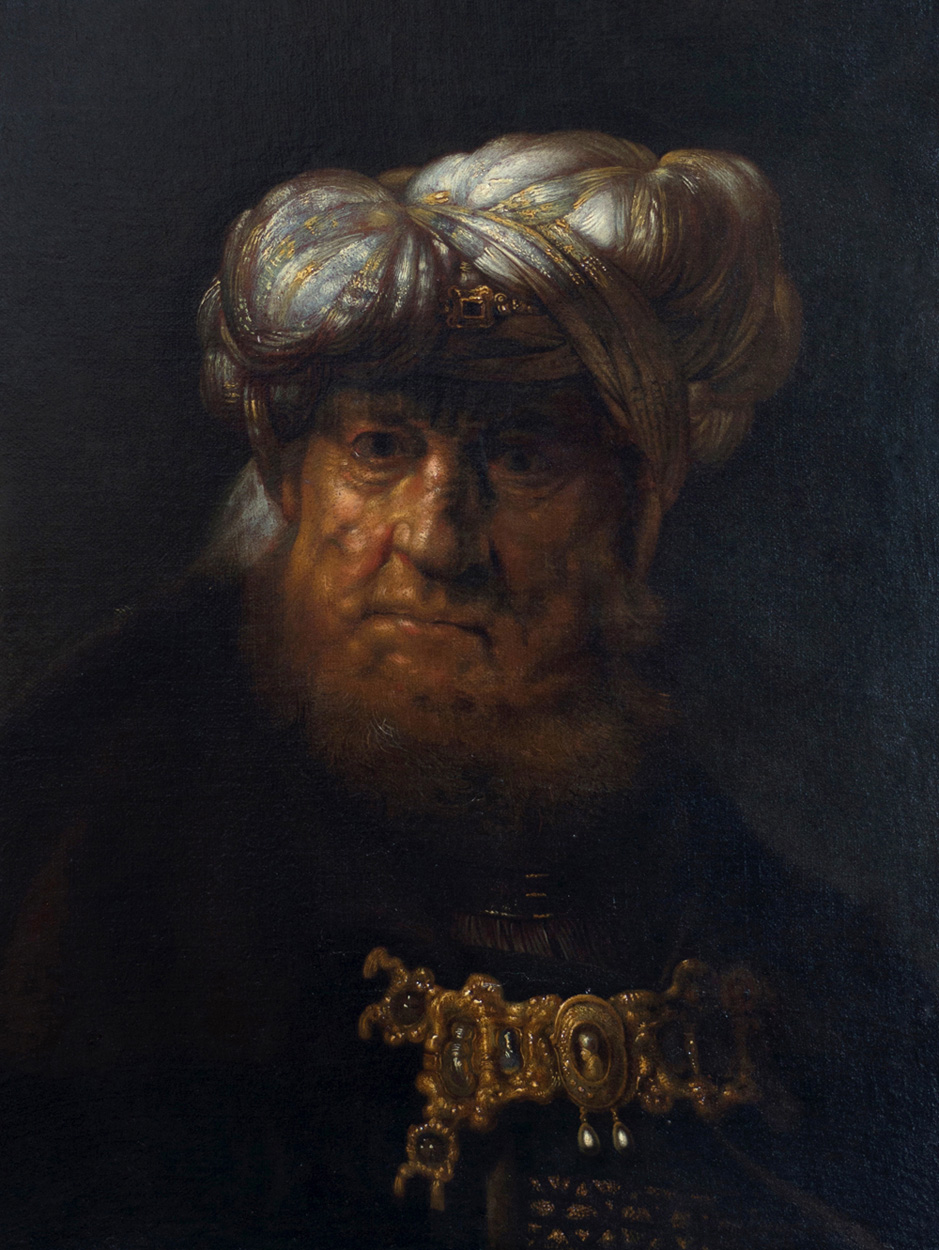 1606-1669
Follower Rabbi or King Uzziah
Oil on canvas
17" x 22" | 42,5x55 cm
Figure of an old man in a dark interior. He is wearing a white turban and fur-trimmed cloak, held at the chest by a large gold and jewelled clasp. The identification of the sitter has long been discussed, and has traditionally been described as a 'rabbi' or 'oriental'. The blotchy appearance of the man's skin has since led to his identification as King Uzziah of Judah, who is recorded in the Bible as being struck by leprosy for violating the Temple Rembrandt Harmenszoon van Rijn, was born 15 July 1606 – died 4 Octuber 1669. He is generally considered one of the greatest painters and printmakers in Europe and the most important in Dutch history, His contributions to art came in a period of great wealth and cultural achievement that historians call the Ducth Golden Age, although in many ways antithetical to the Baroque style that dominated Europe, was extremely prolific and innovative, and gave rise to important new genres in painting. Having achieved youthful success as a portrait painter, in his portraits of his contemporaries, self –portraits and illustrations of scenes from the Bible. His self-portraits form a unique and intimate biography, in which the artist surveyed himself without vanity and with the utmost sincerity. In his paintings and prints he exhibited knowledge of classical iconography, which he molded to fit the requirements of his own experience; thus, the depiction of a biblical scene was informed by Rembrandt's knowledge of the specific text, his assimilation of classical composition, and his observations, because of his empathy for the human condition, he has been called "one of the great prophets of civilization.